日付変更線 International Date Line
Nov 26
Transference, WMU's journal of poetry in translation, is having an open reading period through January 5, 2014.  Please download the previous issue and submit at http://scholarworks.wmich.edu/transference/. 
Nov 13
The journal Poetry Kanto, designed to bring Japanese and other international poets into dialogue, has just released its newest issue completely online. (Click here to follow the link.) In it are some translations of some important Japanese poets: ŌOKA Makoto 大岡 誠, one of the leaders of the Japanese poetic world in the mid-twentieth century, and TSUKAGOSHI Yūka 塚越祐佳, one of the new, dynamic generation of poets whose work I have been following in recent years with great interest. Alongside them is Gorō TAKANO 高野吾朗, the Hiroshima-born poet who tests the boundaries of language in his adopted language of English. Check out their work, along with the many other writers included in this issue. 
Nov 11
(Source: asymptotejournal)
Nov 05
Map of Asia, 1905
(Via mapsontheweb)
Oct 31
Emerging Literary Translators' Network in America -
Modeled after similar organizations in Europe, the newly formed Emerging Literary Translators' Network in America is designed to provide support for beginning and early-career literary translators. If that sounds like you, click here to find out more.  
Oct 28
My department, the Department of World Languages and Literatures at Western Michigan University, just published the inaugural issue of Transference, a journal of poetry in translation.  The inaugural issue can be downloaded as a PDF by clicking here. It includes some wonderful translations of many poets from around the world, including many Japanese poets—Fujiwara Shunzei, Takamura Kōtarō, Yamanokuchi Baku, Doi Bansui, Ishihara Yoshirō, and even Natsume Sōseki.  
We have just opened the reading period for the second issue.  The journal publishes English translations of poetry from Arabic, Chinese, French and Old French, German, Classical Greek and Latin, Japanese, and Russian.  We encourage translators to submit a short commentary on the art and process of translating along with their translations.

Submissions for our second issue will be accepted through January 5, 2014. Submissions can be sent in via the Transference website.
Oct 15
Soulflight by TAWADA Yōko 多和田葉子 -
The newest issue of Asymptote, one of the very best journals of international writing out there, contains lots of gems, including a short story by Tawada Yōko, who in my book, is nothing short of a genius.  (Whenever I hear all of the hype about Murakami Haruki being in the running for the Nobel Prize for Literature, as we did last week before Alice Munro finally took home the prize, I always secretly hope that Tawada, who is so much more creative and brilliant than Murakami, will stage a radical upset.)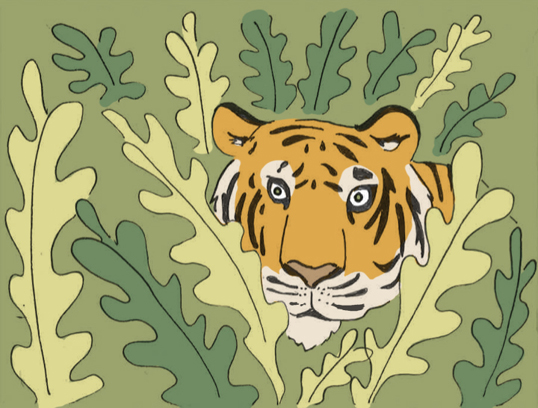 Here is how the story in Asymptote begins:  
One day, when you open your eyes, perhaps there will be a tiger standing beside your pillow. The sky is azure, the earth is amber, and should the two go to war, all words shall be swallowed up in the turbulence and suffer a hundred falls, a thousand scratches; and no beast, bird, or man shall be able to tell the chill from the swelter, joy from dolour. Perhaps the tiger will speak to you. No one may learn the words of the tiger, but on that day, perhaps you will listen carefully to what it says, and comprehend. 
Click here for the entire story.
Oct 09
What Do You Look for in Modern Translation? -
Daniel Mendelsohn and Dana Stevens write for The New York Times on the qualities they expect from a superior translation, especially of classical literature.
Oct 02
"I believe in low theory in popular places, in the small, the inconsequential, the antimonumental, the micro, the irrelevant; I believe in making a difference by thinking little thoughts and sharing them widely. I seek to provoke, annoy, bother, irritate, and amuse; I am chasing small projects, micropolitics, hunches, whims, fancies." — Judith Halberstam, The Queer Art of Failure (Durham, NC: Duke University Press, 2011), p. 21.
Oct 01
坂本九の歌「上を向いて歩こう」は、1963年にアメリカで爆発的に流行りました。アメリカで名前は「スキヤキ」に変更されたが、言葉が通じなくても、アメリカ人はそのスウィートな雰囲気に吸い込まれました。アメリカの全国ラジオ放送に、その歌の歴史を取り上げる番組が放送されました。聞くために、ここにクリックしてください。
Underlying the sweetness of the song "Sukiyaki," a Japanese song that hit the top spot in America for three weeks in 1963, was a story of sadness and loss that had deep roots in the Japanese student protest movement.  Click here and listen to an NPR broadcast to find out why!  (In Japanese, the song was called "Look up and Walk.")
Sep 04
[video]
Portrait of Seamus Heaney by Tai-Shan Schierenberg, 2004
(Via fiveoclockbot)
Sep 01
New Writing From Japan: from California to Canada--to NYC: Monkey Biz Fall Tour 2013 -
California

Canada
Aug 30
[video]
Aug 26
But Achilles,weeping, quickly slipping away from his companions, sat on the shore of the gray salt sea, and looked out to the wine-dark sea. —Homer, The Iliad
Lapham's Quarterly has a fascinating little article on the trouble of translating Homer, specifically his age-old description of the sea as "wine-dark."  I remember being especially fascinated by this turn of phrase when I first encountered it in Japanese.  My imagination turned with images of dark, sultry, deep red wine, but as this article shows, the phrase may have meant something altogether different to the Greeks.  The result: things only get more complicated for the translator, who has to decide on a meaning and chose an English turn of phrase that best represents that interpretation.