6 tags
29 tags
Poems about March 11, 2011 disasters in Japan
The March 11, 2011 earthquake that shook northeastern Japan also reverberated throughout Japanese society, forcing it to reconsider many of things things that it had taken for granted—its usage of energy, its relationship to the natural environment, its relationship with the government, and its modes of organizing at the grass-roots level.  Almost immediately, writers took action.  Many...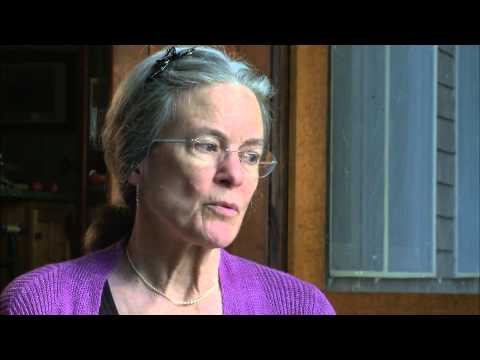 1 tag
The Joy of the Poet's Hand →
In celebration of National Poetry Month 2013, I wanted to share a site showing a number of poems in the original handwriting of the poets.  Although we all have all seen Emily Dickinson's envelope poems, I realized while looking at this page that I had never seen Virginia Clemm Poe's deliberate, calligraphic handwriting, or the childlike, big writing of Anne Sexton.  Somehow a poem...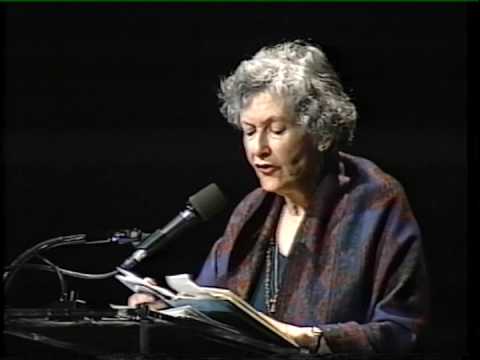 8 tags
10 tags
"A Portrait of the Poet as a Child" Japan Times... →
David Burleigh at The Japan Times, just published this review of my translation of Takahashi Mutsuo's memoirs Twelve Views from the Distance 高橋睦郎『十二の遠景』.  He describes how the book describes the grinding poverty and difficulty of Takahashi's early life, then states, Takahashi invokes a world that has now mostly disappeared, along with its bitterness and hunger. Yet it was also a rich...
Sibley Translation Prize Winners 2013 →
Each year, University of Chicago holds a contest in which people submit translations from Japanese into English.  The winners are placed online and win a significant cash prize. This year's winners were just announced: Annika Culver and Andrew Murakami-Smith.   Here is more information, plus links to the two super stories online.  Heading for Moscow (Mosukuwa sashite) Written by NAKANO...
3 tags
Review of "Writing the Love of Boys" in... →
The online journal Transformative Works and Cultures just ran a special issue about transnational fandoms and boy's love manga.  In it was a review of my book by Emerald King (a name that itself sounds like it is right out of a boy's love manga).  Here is the link.  In one place, the reviewer writes, Writing the Love of Boys is an engaging and challenging text that encourages readers...
Inventory (Princeton Journal of Translation) CFP →
I received this call for submissions.  Inventory is a handsomely designed, well-conceived publication.  I encourage friends interested in translation to submit.  Call for Submissions: INVENTORY Nº4 (Princeton University Journal of Translation) Submission deadline for next issue June 1, 2013 We consider translations of poetry and prose from any language – ancient or modern – into English. We...
12 tags
Yoko Tawada poems in Mantis 多和田葉子の詩の英訳 →
The new volume (number of 11) of Mantis, the journal of poetry and translation published at Stanford, contains my translation of a series of poems by Yoko Tawada 多和田葉子 done for Worlds 2012, a writer's conference that Tawada-san and I attended last year in Norwich, England.  These poems were inspired by the shape of kanji and so the visual quality of the language is as important as the sound...
9 tags
9 tags
"To the Invisible" by Peter Minter →
I just read Peter Minter's essay about Japan, poetry, translation, and the productive power of forgetting in Southern Review.  From it comes this haunting passage.  Check out the entire essay by clicking here. Against the sheer existential horror of all we forget, each poem in a life becomes a fugitive, delicately precise machine for remembering an event and its organic dislocations. A...
4 tags
10 tags
Poetry Kanto goes online →
Since its founding decades ago, Poetry Kanto has been instrumental in introducing many Japanese poets to the English-speaking world.  Recently, the editors of Poetry Kanto placed all of its annual issues since 2005 online.  This means that a small treasure trove of Japanese poetry is suddenly accessible to anyone with a computer.   I have published a number of poems in Poetry Kanto over the years,...
4 tags
Thousands of donations to WMU's library →
The Kalamazoo Gazette just ran this story about the thousands and thousands of donations we received in response to my Twitter call in 2011 for donations of Japanese books to WMU's library.  Thank you so much to everyone who responded!  I was extremely touched by everyone's kindness and generosity. 
7 tags
The Life and Work of Donald Richie (The Japan... →
The Japan Times obituary of Donald Richie, an inspiration to an entire of generation of Japanologists , contained this observation. Widely considered the foremost foreign writer and cultural commentator on Japan, his physical energy may have failed him at times, but his creative energy was boundless. His death, like the felling of a great tree in a forest, has changed the inner landscape of...
Donald Richie, Interpreter of Japan, Passes Away... →
5 tags
Dialogue between Takahashi Mutsuo & Hara Ken'ya... →
対談の日本語の原文はこちらにあります。 I recently stumbled upon this dialogue between the poet Takahashi Mutsuo 高橋睦郎 and the designer Hara Ken'ya 原研哉, in which they explore a number of topics having to do with art, language, and the power of words.  One of the several things that struck me in this dialogue, were Takahashi's comments on his attempts to move away from "individuality." ...
5 tags
"It is important that what we have written will in the end one day..."
– TAKAHASHI Mutsuo 高橋睦郎, Interview with HARA Ken'ya, 28 Oct 2009
7 tags
10 tags
6 tags
11 tags
Mark McHarry review of _Writing the Love of Boys_ →
Mark McHarry wrote a thoughtful, detailed review of my book Writing the Love of Boysfor the online Australian journal Intersections: Gender and Sexuality in Asia and the Pacific.  He begins,  Edogawa Ranpo (1894–1965) and Inagaki Taruho (1900–1977) were widely read in early twentieth-century Japan. Murayama Kaita's (1896–1919) works would prove influential among other authors. Writing the...
"I dream of lost vocabularies that might express some of what we no longer can."
– Jack Gilbert (via fiveoclockbot)
12 tags
Yoshimasu Gōzō 吉増剛造 in Guernica →
The always fantastic online literary journal Guernica  published my translations of the poem "at the side (côtés) of poetry" by the avant-garde Japanese poet YOSHIMASU Gōzō 吉増剛造. This poem is his response to a request byAsahi shinbun for a work about life in the post 3/11 world, and it appeared in an online collection of poets by major contemporary poets, as well as in the leading...
7 tags
"Why are names (words) so mighty? Because facts, ancestry, maternity, faiths,..."
– Walt Whitman, "An American Primer" (April 1904)
6 tags
On translating Edogawa Rampo's boy's detective... →
Dan Luffey, translator of Edogawa Ranpo's famous children's detective story The Fiend with Twenty Faces 江戸川乱歩『怪人二十面相』, has published a short online article online about translating Ranpo's work into English.  There he writes the following.  There's one quote about translation I've always tried to keep in my mind. I can't remember who first told it to me, but it goes something...
6 tags
2 tags
"A translator is a professional schizophrenic, continuously wandering on the..."
– Zoltán Pék (via xiuho)
2 tags
ジェフリー・アングルス来日、朗読・トークの予定
久しぶりに日本に戻ります。下記のイベントに参加するので、機会がありましたら、是非にいらしてください。滞在期間は短いなので、予定がびっしり入っていますが、宜しくお願い致します。 ① 11月8日(木) 開場17:00   Hiyoshi Poetry Festival VI   発表者:野村喜和夫、新井高子、田中庸介、吉田恭子、ジェフリー・アングルス   オープン・マイクと朗読会   慶應義塾大学日吉キャンパス 独立館地下   日吉コミューニケーションラウンジ   入場無料、申込不要  ② 11月9日(金) 開場18:00 開演18:30   詩人の聲 第848回 発表者:ジェフリー・アングルス   東京都豊島区駒込1−28−8 東京平和教会   予約先:090-3696-7098(会場)   入場料:予約2700円、当日3000円 ③ 11月10日(土)開場18:00 開演18:30...
4 tags
3 tags
3 tags
The Trials of Translating Humor →
The New York Times ran an article about the tribulations of translating humor, inspired by the recent ALTA conference in Rochester, NY.  Here are a few of the highlights.  "The received wisdom that you can never translate a joke is worth examining a bit more closely," Bellos told me. The trick to translating humor, Bellos argues in his book, "Is That a Fish in Your Ear?: Translation and the...
5 tags
5 tags
6 tags
Words Without Borders on reviewing translations →
The online literary journal Words Without Borders has a fascinating on-going series of articles in which they talk to translators about the art of book reviews, especially book reviews about books that have been translated from other languages.  The question about how to write a good review of a book translated from another language, especially when the reviewer does not have access to or...
9 tags
8 tags
1 tag
9 tags
10 tags
3 tags
3 tags
2 tags
3 tags
Poetry Reading in Fifteen Languages: A Symphony...
Poetry Reading in Fifteen Languages:  A Symphony for the Senses Portage District Library (Portage, MI) Sunday, September 30, 2:00-4:00 PM As a celebration of this community's diversity, the Portage District Library and the Department of World Languages and Literatures of Western Michigan University are collaborating on a poetry reading in fifteen languages.  We are bringing together area...